LOOKING 4U

Report User
""INSHALLAH LOOKING FOR A SISTER TO MARRY INSHALLAH "WHICH OF ALLAH"
Male
34 years old
North East Philadelphia, PA
United States - 19136
Last Login: November 27 2012


My Gallery
LOOKING 4U's Interests
General

فرشي التراب Farshi Al Turab - Dust is my bed Meshary Al arada's 'farshi al turab' فرشي التراب يضمني وهو غطائي حولي الرمال تلفني بل من ورائي واللحد يحكي ظلمة فيها ابتلائي والنور خط كتابه أنسى لقائي والأهل اين حنانهم باعوا وفائي والصحب اين جموعهم تركوا اخائي والمال اين هناءه صار ورائي والاسم اين بريقه بين الثناءِ هذي نهاية حالي فرشي الترابِ والحب ودّع شوقه وبكى رثائي والدمع جف مسيره بعد البكاء والكون ضاق بوسعه ضاقت فضائي فاللحد صار بجثتي أرضي سمائي هذي نهاية حالي فرشي الترابِ والخوف يملأ غربتي والحزن دائي أرجو الثبات وإنه قسما دوائي والرب أدعو مخلصا أنت رجائي أبغي إلهي جنة فيها هنائي Dust is my bed, embraces me and it's my cover now The sand surrounds me even behind my back And the grave tells a dankness of my affliction And the brightness draws a line…………… Where is my family's love? They sold my loyalty! And where is my group of friends? They left my brotherhood! Where is the bliss of money? It's behind my back now And my name (reputation) where is it shine between praises This is my end and this is my bed And love farewells its longing and my elegizing cried And the tears went dry after crying And the universe became narrow and so is my space And the grave became my ground and sky This is my end and this is my bed Fear fills my estrangement and sadness is my illness I expect firmness and I swear it's my cure And for Allah i pray faithfully, you are my hope Allah! I desire heaven, to find bliss in it And for Allah i pray faithfully, you are my hope Allah! I desire heaven, to find bliss in it. "By the star when it goes down (or vanishes). Your companion (Muhammad s.a.w) has neither gone astray nor has erred. Nor does he speak of (his own) desire. It is only a Revelation revealed" [al-Najm 53:1-4]
glitter-graphics.com
glitter-graphics.com Beautiful Day... Every day can be a beautiful day. Just take a look around you and think about all of the wonderful things you have to be thankful for... the sunshine, roses, laughter, close friends, family, music, and beautiful dreams. The storm is never half as bad as it seems. Don't let the rain ruin your day. When the dark clouds move in just smile, because the good times are on the way. Forever As One Two souls joined in heaven above Two hearts bound by love. I see the stars in your eyes, My fire in the dark of night, My strength and guiding light. A deep love we hold Never to die Never again to be alone. Closing my eyes I hear what you say "The oneness we became, the sweet love we share". Thru all the hurt and pain Never changing your loving ways Together never to part. Our love a gift from God above Deep inside our hearts Forever as one. "O Allah, make my love for You the most beloved thing to me, and my fear for You the most fearful thing to me, and remove from me all worldly needs and wants by instilling a passion for meeting You, and when You have given the people of the world the pleasures of their world, make the coolness of my eyes (pleasure) in worshipping You." Ameen.
glitter-graphics.com

Music

Movies

Television

Books

FUNNY ISLAMIC JOKE An Imam was selling his horse in the market.An interested buyer came to him and requested if he could get a test drive. The Imam told the man that this horse is unique. In order to make it walk, you have to say Subhanallah. To make it run, you have to say Alhamdulillah and to make it stop, you have to say Allahu Akbar. The man sat on the horse and said Subhanallah. The horse started to walk. Then he said Alhamdulillah and it started to run. He kept saying Alhamdulillah and the horse started running faster and faster. All of a sudden the man noticed that the horse is running towards the edge of the hill that he was riding on. Being overly fearful, he forgot how to stop the horse. He kept saying all these words out of confusion. When the horse was just near the edge, he remembered Allahu Akbar and said it out loud. The horse stopped just one step away from the edge. The man took a deep breath, looked up towards the sky and said Alhamdulillah!

Groups:

\"A MESSAGE TO ALL HEARTS)\", \"READ IN THE NAME OF YOUR LORD\",


LOOKING 4U's Details
Status:

Single

Here for:

Looking around, Networking,
Marriage, Friends,

Orientation:

Straight

Hometown:

FREE-TOWN, SIERRA-LEONE

Body Type:

Slim / Slender

Ethnicity:

Africana

Smoke / Drink:

No/No

Education:

No Answer

Religion:

Islam

Occupation:

FOR ALLAH AND HIS RASULLAH

Height:

5"6'
LOOKING 4U's Schools
MUNAZAMAT AL-DAWA AL-ISLAMIA
BANJUL THE GAMBIA, KOTU
Grad Year: 0000
Student Status: Alumni
Degree: High School Diploma
Major: ARTS
Clubs: KOTU ISLAMIC CLUB,IT CLUB, HISTORY CLUB, AGRICULTURAL CLUB.


From 2005 to 2008
Recent visitors to LOOKING 4U's profile - Viewed 19737 times
LOOKING 4U is in your extended network.
LOOKING 4U's Blurbs
About me:
ASSALAMU ALAIKUM ABOUT ME: Please do not mind about the country's location cuz i tried to have my origin but it says not found. Inshallah below is myreal details. Im Ibrahim abdul-Rahman.24y old from West Africa,Free-Town,Sierra Leone. Presently here in USA Wesleyan College, Rocky Mount, North Carolina. Im a born muslim alahamdulillah. I'm just the ordinary Brother. who have so many things in my mind, wanna be something great, wanna be a better person in my every single second. I like to recognize people that can inspire me so much. Thanks ALLAH, I'm here to meet everyone now, and they are very valuable, even more precious than a mountain of diamonds. Surely.... I'm a Funny brother allahamdulillah ,I'm a shy person, and very impulsive. I can't hide my feeling whenever I hate something (HATE 4 ALLAH AND LOVE 4 ALLAH), but will brilliantly hide the other feelings, including **** I'm afraid of people sometimes, loneliness, betrayal and blood. The later is the most frightened thing for me. I like friendship, since it makes me realize that ALLAH creates someone to be together with someone else, and this world is too large to live alone.z My late Father's Name is Abdul-Rahman Fofanah. And my beloved mom's name is Maryam. I have 2 brothers: Harunn and Yusuf and allahamdulillah just 1 sister caled Ummuh Abdul-rahman. Inahallah im looking for friends online, below is my contact details and my Islamic Blogs allahamdulillah. plz feel free to contact me and share experience together inshalah. abdull_saallaam@yahoo.com contact numbers 2529843506/7049537441 plz view this web blog to see some islamic stuffs i Have inshallah. http://ibrahimislam.webs.com http://roadtohijab.webs.com http://poemsislam.blogspot.com/ http://readinthenameofyourlord.blogspot.com wa/salams
Who I'd like to meet: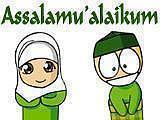 glitter-graphics.com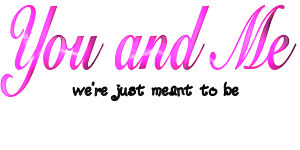 glitter-graphics.com Thinking Of You I was thinking of you just a short while I missed your sweet kiss, and I loved your precious smile I was just thinking of you and your beautiful eyes Just looking into mine, They'll tell no lies I was thinking of you when I felt my heart ache I wish I had your love, A love that will never break I was thinking of you holding on to me The way I felt, The way it could be I was thinking of you to tell you I'd try To give you pure love, Till'' the day that I die I was thinking of you letting me care Just to let you know, I'll always be there. love poem for my wife I see you as a beautiful women of Kindness and love, With a big heart for others that your always thinking of. I love how you smile it makes your eyes shine and twinkle, Or your laugh when its funny if its not just a wrinkle. I love your way of hugging and holding me close, Or staring at my face and smiling, loving me most. You mean more to me than anything in life , I'm happy the Lord did make you my wife. I've looked for your love in all the wrong place, But I find it in your eyes when I look at your face. I love to remember our days in a Mexican paradise, I never took you for granted and you always looked nice. My heart sings songs of happiness when I'm in your heart, And cries out for your love when we are apart. I just need you to know that I always am here, I will never leave your heart nor create any fear. You gave me your heart and I gave you mine, I hope that you love me till the end of time. I want to die in your arms in a cabin by the woods If I had one wish, I wish that I could.
LOOKING 4U's Friends Comments
Displaying

4

of

4

comments (View All Comments)
Hamid




03-22-2009 8:58:36

baraka allah fik brother for the add. yours in faith
Nubiah




03-04-2009 1:49:33

Salaam Brother - Cute Comments- I Said Like Muhammad Not Him - I Know We Aren't Perfect- He Was Not Totally Perfect either Only Allah Is--- My Brother - I Have to Come Back & Read your Letters 50 pages long L.O.L You sould be A Writer.....Wa Salaam Nubiah
Add Comment